An inspiring meeting with the one who becomes his partner and the superb Laurentian sunsets gave Gaëtan Serrigny the wings to create Constellations, small innovative spaces.
Gaetan's advice
"If you have the opportunity to share the adventure, to go into business with a Quebec partner – who also has a special link with the Laurentians region – it can only bring you positive points and a point of view that will be no doubt complementary to yours. »
What is the thing you love the most about the Laurentians?
I really like the beautiful sunsets and the omnipresent nature. I love walks in the woods both in summer and in winter and the quality of the air which is impeccable.
Who was your inspiration to go into business?
My parents have always been my biggest inspiration. They have always been self-employed as entrepreneurs. My father is an author and illustrator of children's books and my mother dedicated herself to the field of fashion with her own brand and also as a consultant. Growing up, I always knew that you can live from your passion and that you can be surprised by the opportunities that life brings when you are open to them.
What reminds you the most of your origins in what you do on a daily basis?
As a child, I was passionate about my LEGOs. The specific models that I assembled according to the instructions did not last long at home. I took them apart after a few days to add new parts to make cars, shuttles, houses, robots… This game fueled my creativity and led me to a passion for architecture and space design. in 3 dimensions.
If there was, what was the moment when you almost gave up on the project and what made you continue?
We were never close to abandoning the project. However, when we went into business, we had underestimated the necessary capital investment to get past the prototyping and development of our product line. We have adapted by being creative to find capital or even by helping clients to seek grants to carry out projects with us.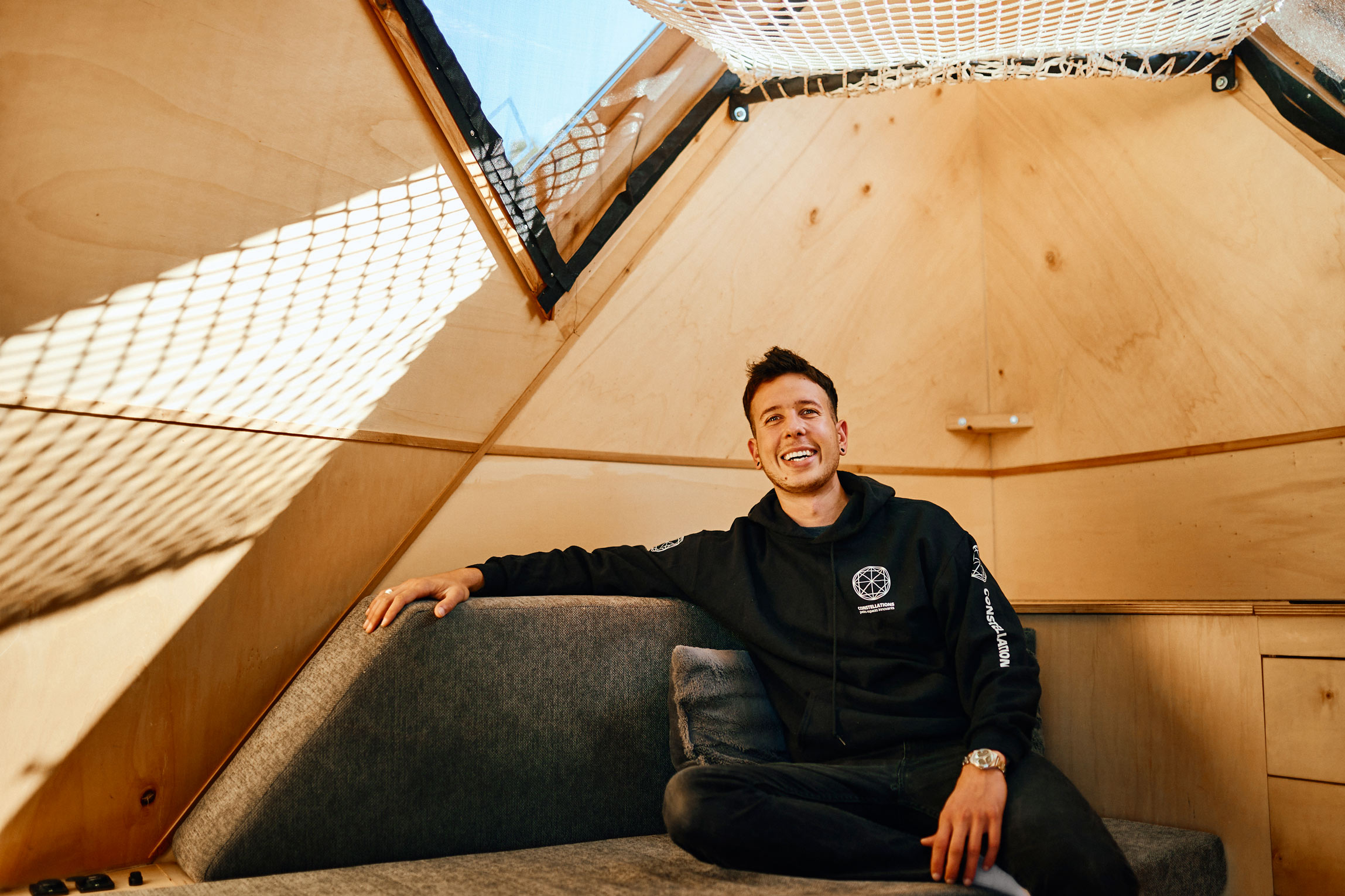 What was the best decision you made since starting your business?
Our best decision since the start was to define our target market, that is to say the tourist areas that offer rental accommodation to their customers.
How do you keep in touch with your roots while being in the Laurentians?
Through phone calls and social media when I'm not there to visit. Otherwise I am also taking accordion lessons remotely with a Brazilian teacher. The accordion is a traditional instrument in Brazil with typical rhythms and music of the country so it is also a way for me to connect with my Brazilian roots. Finally, I also keep a connection with football in Brazil, following my team's matches from a distance.
What was the first step in your start in business in the Laurentians?
François renovated a chalet in the region with the help of Robert Rondeau who, with over 40 years of experience, is now our production manager. Robert helped us build a trusted production team. This is the heart of the business. At Constellations, we are like a small family. The bond of friendship between team members goes beyond the work environment.
Who in the Laurentians region made a difference for you? And how?
My senior business partner, François Turgeon grew up partly in the Laurentians and he is surely the person who made the biggest difference for me in this entrepreneurial journey. Several people and organizations have made a big difference for us and for the realization of our project and I will always be grateful to them. Laurentians connection with Pierre-Érick Thibault and Carmen Sanchez, the MRC d'Argenteuil with Karen Dixon, Danny Bigras, Christian Thibault and Danny Brassard and finally the town of Brownsburg-Chatham which welcomed our first ecopods in their municipal campground thanks to the initiative and the avant-garde spirit of its principal director Jean-François Brunet, as well as of the mayor of the city, Kévin Maurice.
Read the article