About Innove Inc. Episode 21
Having an idea is good, but how do we do in 2022 to make it profitable, and at the same time minimize its impact on the environment? In episode 21 of Innove Inc., we discuss topics surrounding eco-design, from ideation to commercialization, including prototyping and intellectual property. Our guests, François Turgeon and Gaëtan Serrigny from
Constellations small innovative spaces
share their experience in all humility and generosity.
Constellations
is a startup that chose the
MRC d'Argenteuil
to design the Kujuk, its first ecopod model that offers a unique accommodation experience. Listen to this exciting discussion with David Fauteux of the
Product Development Institute
and Carmen-G. Sanchez, and you will certainly come out inspired!
Presentation of our guests
François Turgeon, Founder and designer of Constellation.House
François Turgeon is the founder of
Constellations.House,
multimedia producer and artistic director of
Sun Youth
. He is also a certified yoga teacher.
David Fauteux, Senior Innovation and Product Development Advisor at IDP 
David Fauteux represents the Institute for Product Development (IDP) in this episode. He graduated with a Masters in Technology and Innovation Management and a Bachelors in Mechanical Engineering from Polytechnic of Montreal.
The main objective of the IDP is to make Quebec companies more competitive. It is a non-profit organization whose mission is to accelerate the adoption of best practices in product development and eco-design.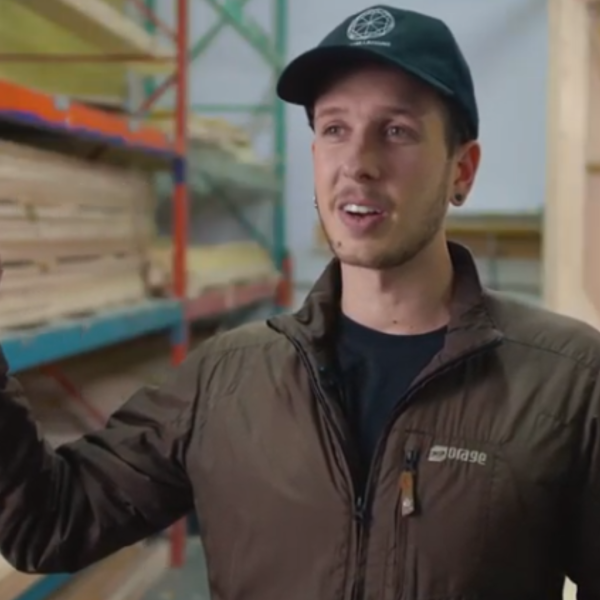 Gaëtan Serrigny, Deputy Director of Constellation.House
Gaëtan Serrigny is the deputy director of
Constellation.House
and has a bachelor's degree in business administration. trilingual business specializing in marketing and entrepreneurship and was a research assistant at
HEC
.